AERO Cleaning Services
AERO Cleaning Services Ltd. | Jul 18, 2019
Thank you for allowing Aero Cleaning Services Ltd. the opportunity to discuss with you your janitorial services. We are confident that you will be very satisfied with the services that we offer and begin what I hope will be a long and mutually beneficial working relationship. 
"Aero Cleaning Services Ltd. is committed to supporting the local community by donating 2% of our commercial cleaning contracts to a nonprofit organization of your choice, and participating in the Christmas Joy Tour benefiting the Hope House, a program that we are very proud to be a part of."
In addition to that, our senior management team has over 25 years of experience in the cleaning industry with a reputation for professionalism and attention to detail, thus creating a deep sense of trust and loyalty among our clients. Furthermore, Aero Cleaning Services is bonded and fully insured, leaving our clients with an additional peace of mind.
Finally, we are committed to providing exceptional service to our customers so please do not hesitate to call us whenever we can be of assistance.
Thank you for your time and we look forward to working with you.
Sincerely,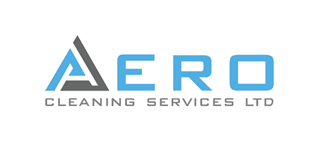 Roxana Di Caro
Aero Cleaning Services Ltd.
(519) 831-5126