Who is Billyard Insurance Group Guelph?
Billyard Insurace Group | Jul 18, 2019
Who is Billyard Insurance Group Guelph?
Billyard Insurance Group Guelph is an Independent Insurance Brokerage, part of the Billyard Insurance Group family. We offer Auto, Home, Business and Farm Insurance along with a wide range of financial service products from our network of trusted partners. We do the hard work on your behalf to find the lowest quotes and best coverage options for your insurance needs. Proudly serving clients and their families throughout Guelph, Wellington County and beyond. Billyard Insurance Group Guelph provides you and your families with confidence and piece of mind, knowing you have the right insurance coverage, when life's unexpected happens.
5 Reasons to choose BIG Guelph!
1) Quote On-Line. Buy On-Line
Your whole insurance process from quote to coverage can be completed on-line or you can come see us in person.
2) The Save BIG Promise
Insurance rates change every day, your best price today might not be your best price next year. Each year, we will do the shopping for you to make sure you're always saving BIG.
3) Professional Advice
Dave and Matt have been in the insurance industry a combined 25+ years and have the experience and knowledge to offer you the insurance advice you need.
4) Personal Service
Every client is a BIG client to us. We go out of our way to know you as a person and we work with you every step of the way.
5) Worry Free Claims
Accidents happen, that's what we're here for. When a claim happens, we are here to guide you through the process and advocate on your behalf.
You deserve affordable insurance coverage tailored to your specific needs. The next time you think about your insurance plan remember to always THINK BIG!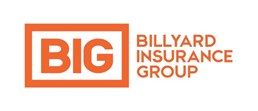 Dave Tonner-Managing Partner // dave@thebig.ca
Matthew Ball-Managing Partner // matthew@thebig.ca