C-Here Mobile Signs
Aug 14, 2019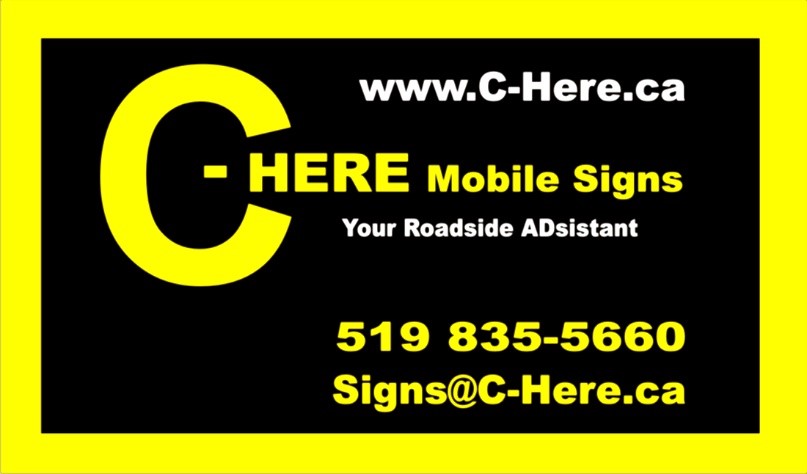 C-Here Mobile Signs offers traditional roadside signs with interchangeable letters, but with reflective lettering that is easy to read during the day, and pop out at night when lights shine on them. This gives you a longer period of visibility each day. Our letters use a thin, concise font that is easy to read. We offer custom single and double line headers that make your name or logo stand out from the crowd.
Our graphic line of signs, called babyBILL boards, offer a large graphic area like a mini billboard, along with two lines of interchangeable text. This offers an eye-catching message along with the flexibility of a targeted message.
Mobile signs speak to both motorists and pedestrians who are currently in your vicinity. Direct their attention to your name, location, or current specials. They are going past your door now. Call them in.
We work with our clients to make the most of their signs, and help them track their results. We want your sign to be successful, (so that you will call us back for more bookings).
Don't believe in the power of mobile signs? Then please call us to allow a non-profit group to use one, (or all), of your permits. We have groups desperate for locations to promote their cause and needs.
Call to see what a roadside sign can do for your business.
C-Here Mobile Signs

Your roadside ADsistant
519-835-5660