Guelph Family Martial Arts
Mar 18, 2020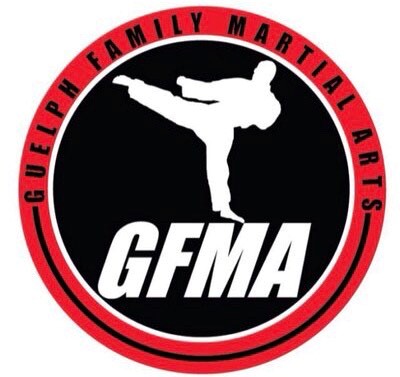 Guelph Family Martial Arts (GFMA) is the #1 voted studio in the area, by the Reader's Choice Awards, Top Choice Awards, Three best rated and Canada Kids Guide. We do not simply teach punching and kicking we utilize martial arts as a vehicle to facilitate personal growth and development. We utilize martial arts to develop our human potential.  
Our program develops skills including focus, courtesy, discipline, perseverance, indomitable spirit, leadership, stress coping strategies, self-control and confidence. We offer programs for children and adults starting as young as 3.5 years old, we offer classes Monday-Saturday. Our studio is more than a martial arts school we are a community and a non-judgmental environment working together to achieve individual goals. Our program was started by lifetime Guelph resident Nathan Skoufis while he was in first year at the University of Guelph. Many did not understand why he would want to start a business while studying fulltime and many stated it would be impossible to balance both. However, Nathan believed the studio would have a positive impact on citizens throughout the area so he decided to.  
Nathan Skoufis is a 21x World Champion winning international titles in sanctioning bodies NASKA, NBL, IFMA and NAFMA. Skoufis is a member of Team Canada that will compete at the upcoming world championships. Skoufis has been awarded the top 20 under 40, top 40 under 40, Multicultural Award 2018 as Youth Champion and 2019 Multicultural Award as Young Inspirational Leader and most recently was named Young Innovator by the Chamber of Commerce and University of Guelph.  
He is also a WAKO Accredited Coach and has been selected as a coach for the Winter Games, which is recognized by the (IOC) International Olympic Committee, Canadian Government and Ministry of Sport.  
 Our studio is heavily involved in charities throughout the area including Big Brothers, Children's Foundation, Hope House, Guelph General Hospital, Kids Ability, Neighbourhood Groups and a variety of others. We pride ourselves on community involvement and making a difference in the community, as our work should mean something more to then just ourselves.  
 We offer something for everyone whether it is Youth, Adult or Family Programs. We also offer Adult Fitness Kickboxing Programs, Summer Camps and March Break Camps. Our program connects physical and mental components to develop well-rounded students. We love Guelph! 
Sophie 

Skoufis

519-341-0550