Hanlon Park Mini Storage
Dec 18, 2019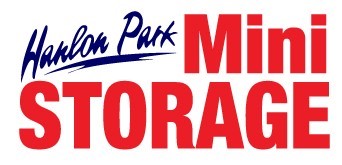 Hanlon Park Mini and Mobile Storage (HPS) has been providing secure and reliable solutions for all your storage needs since 1998. Proud to be locally owned and operated for over 2 decades, we pride ourselves on excellent customer service and a positive, stress free experience.
Whether you require self storage, portable storage, drive up units or a storage box delivered right to your door we are here to help you with all your needs. Short- or long-term rentals? No problem. Moving supplies are also available at our two convenient south end state of the art locations.
Our customers are trusting us with their belongings, and we don't take that lightly. Equipped with on-site management, available 6 days a week, and 24/7 monitored premises, rest assured you are in good hands!
Our Portable storage boxes can be delivered right to your front door, business or office. Simply pack it and we can store it onsite or deliver it to your next destination. Our portable storage gives you the flexibility and the option to take your time and move, renovate or simply store at your own pace. Full- service assistance is also available if required.
Our climate control units are excellent options for document storage and important possessions. Visit your unit as often or as little as you like. Stay as long as you want to work on a project in a safe and secure environment that we provide. Plus, keep comfortable while doing so.
We also offer drive up units of variable sizes. If it is a second garage you need or just a place to store your seasonable belongings, we have the solution.
HPS also offers Penske moving vans, and trucks at our Southgate location. We are your full-service storage company and look forward to helping you find the best solution for you!
Please contact us for more information – 519-780-0835 or 519-780-5195
www.hanlonparkministorage.com and www.hanlonparkmobilestorage.com