Josh Cassidy
Oct 16, 2019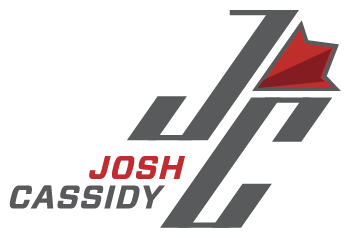 Joshua Cassidy is a three-time Paralympian known internationally for his work ethic and resiliency. He has beaten every competitor in the world at least once. He is currently preparing for the Paralympic Games in Tokyo.
Joshua's "Olympic Mindfulness" Corporate Leadership Conference provides eye-opening insight into the life of an elite athlete, sharing inspiring stories, and methods to achieving success. Training the body and mind to be in their healthiest and most optimum state isn't only beneficial to Olympians, it is applicable to every person, of every age, and every occupation.  Joshua is sharing the keys to unlocking your unlimited potential. (More information www.joshcassidy.com)
Joshua came into the world fighting a non-congenital cancer; Neuroblastoma. The doctors gave the newborn a narrow chance of survival. Joshua won miraculously. The damage done to his spinal cord left his legs partially paralyzed. Where many saw obstacles ahead, this young boy saw opportunities. This blessing gave him the blocks needed to overcome hardships and build a life of success, love, and happiness. 
Josh's early passion led him to athletics where his determination, focus, and spirit has guided him to renowned success. Notably in 2012, Josh won the prestigious Boston Marathon with an incredible performance, recording the World's Fastest time. He is a 28-time Canadian Champion and the Canadian Record holder in the 5000m, 10000m, and Marathon.
Josh has extensive experience speaking to people of all ages, from schools to governments, businesses to charities, small focus groups to crowds of thousands, all receiving his heart-moving messages. 
There will always be obstacles, it's matter of how we overcome them. His stories of heartbreak resonate, and the reminder of how those experiences allow us to grow and rise above, are most inspiring. Through his mindset and incredible accomplishments, Josh is a true living example that "anything is possible."