MMTR Physiotherapy
Nov 20, 2019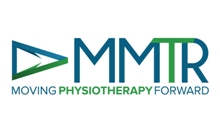 MMTR Physiotherapy, located in Guelph, is the home of MyoWorx® treatment.  MyoWorx® was developed by Terry Moore, a Neuromuscular & Cardiovascular Physiologist, who began his clinical practice in Guelph in 1988.  The underlying principle of MyoWorx® is to educate and empower patients to take control over their symptoms so they can get back to living!  Terry has gone through severe chronic pain himself from an autoimmune condition, likely triggered by a concussion when he was 9 years old.  This experience inspired Terry to design MyoWorx® treatment to enable patients to take control of their symptoms. 
Terry Moore has continued to perfect MyoWorx® and began to formalize the MyoWorx® concussion treatment program in the fall of 2013.  Since then, MMTR has become a sought-after destination for patients from all around the world.  The key to success for MyoWorx® is the innovative TM20 device, a patented medical technology that uses Moore's specific sequence of electrical pulses to change (through relaxation) the biochemistry of muscles that are affecting nerves, blood flow and brain function.  The TM20 applied to key muscles allows the patient to respond quickly to the MyoWorx® symptom-targeting exercises.  In 2018, MMTR was an award recipient of Innovation Guelph's Fuel Injection Seed-funding, allowing for greater commercial expansion of the TM20 device and the MyoWorx® treatment model.
Led by Terry, the MMTR team is made up of physiotherapists, kinesiologists and physiotherapist assistants.  This multi-disciplinary team has a wide base of knowledge, vast experience, and a reputation for excellent patient care.
With growing popularity, MMTR Physiotherapy has been extending its reach offering patients a short-term accelerated recovery program.  Patients have come from across Canada, the US, the UK, Australia and New Zealand.  Whether you are from across the world or live locally, MMTR is the destination for concussion treatment and chronic pain solutions.
For more information, please contact